It is very important for an organization to select an appropriate project that aligns to its business objectives. In a moderate to big organization, you get several ideas waiting to be converted into a project. However, not every idea is worth pursuing as a project because running a project not only needs resources but also financial investments to support it.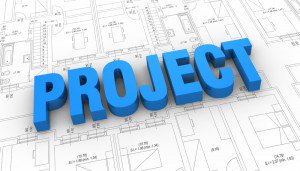 In your personal life, you have various options available to make a decision when making a choice among various options available, such as your past experience, advice from your family and friends, and suggestions from some experts. In your personal life, you have the luxury of going wrong and changing your decision.
However, in a professional life, an incorrect decision might be sufficient enough to throw you out of the business. Therefore, you have take utmost care when selecting a project. As a result, you must follow some tried and tested rules to select a project to minimize chances of selecting a wrong project, and select a project that is less risky and ensures maximum returns for the investment.
One of the techniques you can use to select a project is a benefit measurement method of project selection. The main objective of a benefit measurement method is to select a project with an aim to realize benefits against the investment you make in a project. In this method, you collect, consolidate, and analyze data to measure if the project yields the expected benefits.
By using a benefit measurement method, you select a project depending on the present value of the investment and revenue generated by the project. You calculate the cost and benefits of each project and then compare the same to decide on the project that provides highest benefits.
You can use the following benefit measurement methods to select a project: