SAP FI ( Financial Accounting ) is one the functional module in SAP software. Company-wide control and integration of financial information is essential to strategic decision making.
SAP ERP Financials enables you to centrally track financial accounting data within an international framework of multiple companies, languages, currencies, and charts of accounts. SAP FI module mainly deals with
Fixed asset
accrual
bank
cash journal
inventory
tax accounting
General ledger,
Accounts receivable
accounts payable
AR/AP,
Fast close functions
Financial statements
Parallel valuations
Master data governance.
SAP FI Consultants responsible for implementing Financial Accounting with SAP ERP Financials. In this page you will get some SAP FI tutorials and PDF training materials to download. Don't to forget to refer the links about FI transaction codes and tables. Some of you will have confusion about difference between SAP FI & FICO. For getting a clear idea, please read our article about SAP FICO Module
FI & CO Main References
Sub-components of FI Module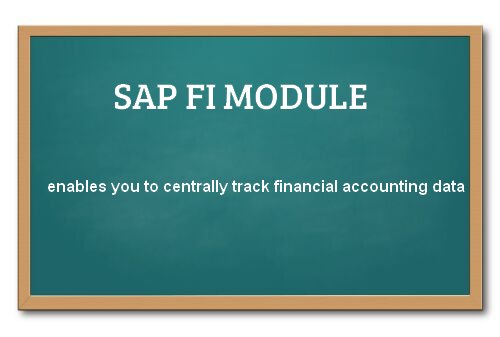 SAP FI Module Tutorials
TRAINING NOTES & TIPS
We can archive & load the historical financial accounting module data. Archiving old & currently not in use data helps to save the storage & increase the program performance. We cannot archive all FI data like which contains open items; archivable data should meet certain parameters. The archived data can be accessed & reloaded in future. Some of the archivable SAP FI data are

Accounting documents
Payment requests
Customer master data
Vendor master data
Bank master data

Payment program in SAP financial accounting module is used to do the international payment transfers. This helps to make the transactions with vendors & customers easily & by following all country specific rules. The FI subcomponents which are mainly using the payment program are

Accounts Receivable
Accounts Payable
Treasury
Bank Accounting

Each data posting in Financial Accounting is known as a document.