One of the most important activities in project management is the selection of a project. As it seems, it is not simple activity. For an organization, it could be a make or a break situation. Whereas selecting a successful project that aligns to the business objectives can turnaround the organization, a casually selected project not aligned to the business objectives might create a havoc and even result in wastage of critical resources. Therefore, you must use utmost care when selecting a project that is a viable one instead of the one that might not produce desired results.
At any given moment, you might realize that there are multiple projects lined up that the organization could consider. One of the models that you can use to select a project is an Economic Model of project selection. An Economic Model of project selection enables you to ensure that the project is economically viable. Among the available choice of projects, you compare the economic viability of the projects and select the most viable project.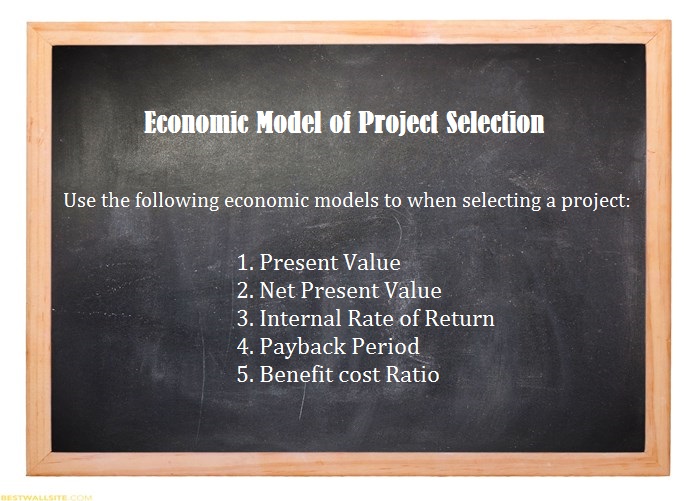 The Economic Model of project selection not only enables you to ensure that you select a project that has high chances of success, but also has good economic returns.
You can use the following economic models to when selecting a project: