Mutation testing is a kind of testing in which, the application is tested for the code that was modified after fixing a particular bug/defect. It also helps in finding out which code and which strategy of coding can help in developing the functionality effectively. You can refer the Mutation testing Pdf training tutorials after reading this basic introduction.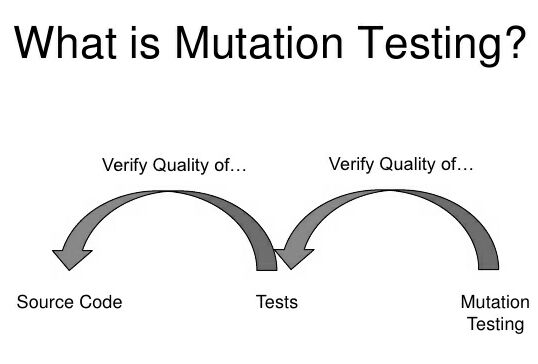 Mutation testing ensure the accuracy of our unit tests.In some cases our unit tests will be successful and won't detect any bugs or defects in our source code, but that may be not true. In this situations, we will do some alteration in source code (mutating) for making errors and again will run those unit test.Now if our unit tests are perfect then it will catch the defect in mutated code.Otherwise we can understand that our unit tests are not proper. So simply we can say that Mutation Testing is a testing of our tests.
Some more facts about Mutation testing
Richard Lipton is the man who introduced this testing first.
Timothy Budd implemented the first Mutation testing tool.
Mutation testing will be very expensive for large applications without using any tools.
While mutating the source code, normally small changes on variables and operands are performing.