SAP WORKFLOW Tutorial, Tcodes, Tables & PDF
SAP Workflow Diagrom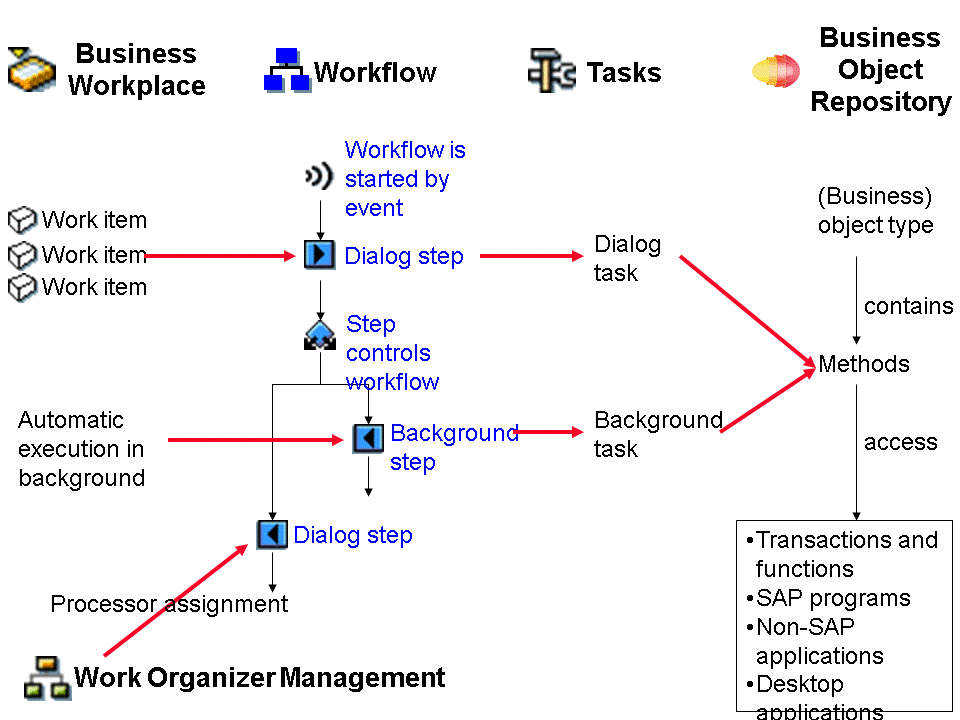 Related Tutorials
CRM in SAP stands for Customer Relationship Management. As the name says this application is mainly focused with the customers...
---
SAP BW is a data warehouse solution used for reporting & analysis. Full form of BW is Business Warehouse. SAP...
---
IDoc stands for Intermediate Document. It is a standard SAP document format. IDocs in SAP enable the connection of different...
---
Here is a PDF training material about SAP Sales and Distribution (SD) Workflow Scenarios. It contains most of the topics...
---
SAP EHS stands for Environment, Health and Safety. SAP EHS module is used for dealing risks related with environment like...
---
GRC system in SAP stands for Governance, Risk, Compliance. SAP GRC is a tool for organization to control several types...
---
SAP IS-OIL module is focused on the companies engaged with Oil & Gas industry related business. This SAP Oil &...
---