Canada is a sparsely populated country in North America, extending from the Atlantic to the Pacific Ocean. In terms of total area, Canada is the second largest country in the world. It also shares the longest binational border with the United States in the world. Today, Canada is among the world's most multicultural and ethnically diverse countries in the world, thanks to a large-scale immigration from various corners of the globe. A highly developed nation, Canada's economy thrives on multiple fronts and is largely dependent on international trade networks and abundant natural resources. While Ottawa is the political capital of the country, it's most important cities include Toronto, Vancouver, Montreal, Quebec City, Edmonton, Calgary, Hamilton, and Winnipeg.
SAP Canada is a subsidiary of SAP SE and is headquartered in Toronto, Ontario. Having been serving the Canadian customers since 1989, SAP Canada has a considerable amount of presence in research and development via its labs that are spread across different cities like Toronto, Vancouver, Waterloo, and Montreal. It currently employs more than 3,000 professionals across different verticals in this country.
In Canada alone, SAP serves more than 13,000 customers spread across 25 industries. What's more, the enterprise software maker has more than 270 distributors and channel partners that help focus on midsize and small enterprise market. SAP Canada takes an active part in recognizing and embracing social responsibilities. As a part of this commitment, SAP Canada takes on the responsibility of providing the youth of this country with necessary skills to enable them to tackle the challenges of the society successfully and thrive in the digital economy.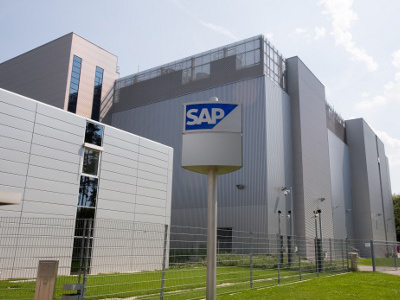 According to SAP Canada's own estimate, in 2016 alone, more than 2,100 volunteers put in 8,599 hours of service. Furthermore, SAP Canada's CSR program positively impacted the lives of more than 50,000 individuals in areas like the digital economy.
SAP also has many university alliances in Canada. Some of the prominent universities and education institutes that have tie-ups with the enterprise software maker are Northern Alberta Institute of Technology, York University, Saint Francis Xavier University, Conestoga College Institute of Technology, Centennial College, Humber College, HEC Montreal, Durham College, University of Windsor, and others.
List of SAP implemented companies ( customers ) in Canada
Alberta Electric System Operator
Aritzia
ATB Financial
BC Hydro
British Columbia Lottery Corporation
Buffalo David Bitton
Cameco
Canadian Pacific
Capstone Mining
Chicken Farmers of Ontario
Cirque du Soleil
Convergent IS
FortisAlberta
Graham
Great Panther Silver
Hines Industrial Site Service Group
Home Trust
HOOPP
How Cirque du Soleil
IBM
iBOL
Indigo Books & Music
Kinross Gold Corporation
McInnis Cement
Metro
National Bank of Canada (Banque Nationale du Canada)
Reuters
Robinson
Sargent & Lundy
SaskPower
SaskTel
SLSMC
St. Lawrence Seaway
TransCanada
Whistler Blackcomb
Wholesale Sports Outdoor Outfitters
List of companies providing SAP consulting & services in Canada
Accenture Inc.
Atos Inc.
Deloitte Inc.
Hewlett-Packard (Canada) Ltd. Outsourcer for General Motors
IBM Canada Limited
Illumiti Inc.
itelligence Business Solutions Canada, Inc.
Société Conseil Groupe LGS.
Beyond Technologies Consulting Inc.
Forgestik Inc.
Le Groupe Createch a Bell Canada Co.
N'ware Technologies Inc.
Navigator Business Solutions, Inc.
ProjectLine Solutions Inc.
Projexia, Inc.
VISION33 CANADA INC.
/N SPRO Inc.
beelogix
Aasonn, Inc
Abilis Solutions, Inc Solutions Abilis Inc.
APOS Systems, Inc.
Ascentium Inc.
Avenue HR, Inc.
Blue IT Group
Calian Ltd.
Capgemini Technologies LLC
CGI Technologies and Solutions Inc.
Clockwork Inc.
CONTAX Inc.
Convergent Information Systems Inc.
CyberTech Systems and Software Inc.
Datacom Business Systems Inc
Delego Software, Inc.
DigiCommerce Inc
Dobler Consulting Services LLC
eBridge Software Inc.
Emergys Corp
Forgestik USA
Goldinmotion
Groundswell Group Inc.
Group IN-RGY Consulting Inc
GROUPEX LIMITED dba Groupex Solutions
Hanco Technologies Inc.
HR Path Canada Inc
HR Strategies Consulting Inc.
HRIZONS Canada Ltd
Ice Edge Business Solutions
ICM America, LLC
Kondor Consulting Group Inc
Layer Seven Security Seven Security
Nakisa, Inc.
OPTIS Consulting
Ouest Business Solutions Inc.
Performance Analytics Corp
PRIMEHR Inc.
Project Blue Software Applications Inc.
Addresses of companies that use SAP services and solutions in Canada:
SAP Calgary
855 2nd Street, S. W
Bankers Hall – Suite 3900
Calgary, Alberta T2P 4J8
Canada
Phone: +1-403-269-5222
Toll-Free: 1-800-663-6199
Fax: +1-403-234-8082
SAP Labs Montreal –Duke
111 Duke Street, Suite 9000
Montreal, Quebec, H3C 2M1
Canada
Phone: +1-514-350-7300
Toll-Free: 1-800-748-2733
Fax: +1-514-350-7500
SAP Labs Montreal -de Maisonneuve
999 de Maisonneuve Boulevard West,
Suite 300
Montreal, Quebec, H3A 3L4
Canada
Phone: (514) 866-2664
SAP Ottawa
360 Albert Street, Suite 1820
Ottawa, Ontario K1R 7X7
Canada
Phone: +1-613-364-2500
Toll-Free: 1-888-290-7271
Fax: +1-613-364-2501
SAP Toronto
4120 Yonge Street, Suite 600
Toronto, Ontario M2P 2B8
Canada
Phone: +1-416-229-0574
Toll-Free: 1-800-263-1337
Fax: +1-416-229-0575
SAP Labs Toronto
100 Consilium Place, Suite 400
Scarborough, Ontario M1H 3E3
Canada
Phone: +1-416-791-7100
Toll-Free: 1-855-237-7843
Fax: +1-416-791-7101
SAP Labs Vancouver
910 Mainland Street
Vancouver, BC V6B 1A9
Canada
Phone: +604-647-8888
Toll-Free: 1-866-681-3435
Fax: +1-604-681-2934
SAP Labs Waterloo
445 Wes Graham Way
Waterloo, Ontario N2L6R2
Canada
Phone: +1-519-886-3700
George Weston Ltd
1901-22 St. Clair Ave E
Toronto ON M4T 2S7
Canada
Phone: +1416.9222500
Fax: +1416.9224395
Enbridge Inc
East Tower – Fifth Avenue Place
200-425 1 St SW
Calgary AB T2P 3L8
Canada
Phone: +1403.2313900
Fax: +1403.2313920
Loblaw Companies Ltd
1 Presidents Choice Cir
Brampton ON L6Y 5S5
Canada
Phone: +1905.4592500
Fax: +1905.8612206
Brookfield Asset Management Inc
300-181 Bay St, Brookfield Plac
P.O. Box 762
Toronto ON M5J 2T3
Canada
Phone: +1416.3639491
Fax: +1416.3659642
Magna International Inc
337 Magna Dr
Aurora ON L4G 7K1
Canada
Phone: +1905.7262462
Fax: +1905.7267164
Imperial Oil Ltd
505 Quarry Park Blvd SE
Calgary AB T2C 5N1
Canada
Phone: +1587.4763950
Fax: +1587.4761166
Alimentation Couche TARD Inc
4204 Industriel Blvd
Laval QC H7L 0E3
Canada
Phone: +1450.6626632
Fax: +1450.6626633
Royal Bank of Canada
200 Bay Street, Stn Royal Bank
PO Box 1
Toronto ON M5J 2J5
Canada
Phone: +1416.9748393
Fax: +1416.9743535
Great-West Lifeco Inc
100 Osborne Street North, Stn M
PO Box 6000
Winnipeg MB R3C 3A5
Canada
Phone: +1204.9461190
Toronto-Dominion Bank
King St. W. and Bay St.
Stn Toronto Dom
PO Box 1
Toronto ON M5K 1A2
Canada
Phone: +1416.9446367
Fax: +1416.9825671