Located in the Mediterranean area of Europe, Italy is a developed and history-rich country that shares land borders with other countries like Switzerland, France, Vatican City, Slovenia, Austria, and San Marino. Typically, Italy enjoys a Mediterranean and a temperate seasonal climate and is among the largest countries in Europe, population wise.
A prominent member of the Eurozone, Italy has a thriving economy. Today, Italy is a major regional player and plays an important role in the global economic, cultural, diplomatic, and military affairs of the world. Italy is also home to several World Heritage Sites and among the most visited countries in the world.In this article we provide a list of SAP implemented companies and consulting companies in Germany for your reference.
SAP's Italy offices are located in Bologna, Milan, Rome, and Padova. All these offices are responsible for the development of software applications, software localization, and software support services for individuals and companies that are based in Italy. SAP has been in Italy since 1988 and has been a leading provider of services, applications, and solutions that are related to enterprise software to procurement, mobile devices and computers, support inventory management, and information.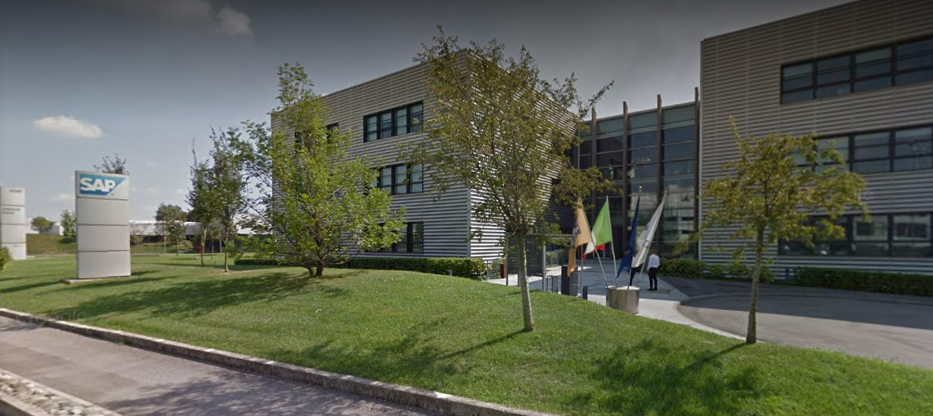 SAP in Italy partners with a number of businesses and corporations to help simplify their operations and engage with customers in a better and promising way. Some of the leading companies that SAP Italy has partnered with are Accenture, Capgemini, Deloitte, IBM, HP, BMS, Atos Origin, Aubay Italia, CST Consulting, Ernst & Young, and so on. SAP also has several university alliances across Italy. Some of the universities that the enterprise software maker has tie-ups with include the University of Genova, University of Turin, University of Rome Tor Vergata, University Carlo Cattaneo, University of Naples, and others. Through university alliance programs, it is possible for members to tap into the vast resources of SAP in collaboration with SAP customers, partners, students, and teachers from across the globe. Also, partners can participate in seminars, conferences, and events to obtain software licenses for research and educational purposes.
SAP Italy has a social responsibility of providing partners and customers from Italy with services and solutions that help them transform processes, grow sustainably, and operate profitably. The enterprise software in Italy works closely with many local communities to help identify new resources and opportunities in creating positive effects in social, environmental, and cultural space.
A number of Italy-based companies use SAP's software solutions and services to improve their productivity and stay competitive on the market. Some of these companies are leaders in their sector and have been a major force to reckon with in the global arena. Some of the prominent Italy-based companies that use SAP software include Enel, UniCredit, Assicurazioni Generali, Atlantia, Intesa Sanpaolo, Telecom Italia, Luxottica Group, Banca Mediolanum, Terna Rete Elettrica Nazionale, and Pirelli & C.

List of some companies that offer SAP consulting / implementation service in Italy
Accenture S.p.A.
Atos Italia S.p.A.
Capgemini Italia S.p.A.
Deloitte eXtended Business Services Srl a socio unico
HP Enterprise Services Italia S.r.l.
IBM Italia S.p.A.
ICM.S S.r.l.
Allos S.r.l.
ALTEA UP S.r.l.
Apex S.r.l.
BMS S.p.A. Business Management System S.p.A.
CON.SE s.r.l.
DERGA Consulting S.r.l.
E-SERVICES S.r.l.
Engineering Ingegneria Informatica S.p.A.
Estilos S.r.l.
Everis Italia S.p.A.
Exprivia S.p.A.
Hiteco S.r.l.
InformEtica Consulting S.r.l.
Methode S.r.l.
Present S.p.A
Qintesi S.p.A.
SDG Consulting Italia S.p.A.
SIDI S.p.A.
Techedge S.p.A.
Twinergy S.p.A.
VAR One S.r.l.
AEONVIS S.p.A.
Alfa System S.p.A.
Addresses of some companies that use SAP services and solutions in Italy:
SAP Bologna
Via Ferrarese 3
40128 Bologna
Italy
Phone: +39 051 4198555
Fax: +39 051 4198450
SAP Milano
Campus tecnologico
ENERGY Park –Edificio 03
Via Monza 7/a
20871 Vimercate (MB)
Italy
Phone: +39 039 68791
Fax: +39 039 6091005
SAP Padova
Via Milazzo, 10/D – Int.4
35139 Padova
Italy
Phone: +39 800 789 088
Fax: +39 049 8725980
SAP Roma
Edificio Z29
Via Amsterdam, 125
00144 Roma (RM)
Italy
Phone: +39 06 510731
Fax: +39 06 51956127
Enel SpA
Viale Regina Margherita, 137
ROMA 00198
Italy
Phone: +39 06 83052783
Fax: +39 06 83053659
UniCredit SpA
Piazza Gae Aulenti 3 – Tower A
MILANO 20154
Italy
Phone: +39 02 88621
Fax: +39 02 49536941
Assicurazioni Generali SpA
Piazza Duca degli Abruzzi, 2
Trieste 34132
Italy
Phone: +39 04 067111
Fax: +39 04 0671338
Atlantia SpA
Via Antonio Nibby, 20
ROMA 00161
Italy
Phone: +39 06 44172699
Fax: +39 06 44172696
Intesa Sanpaolo SpA
Piazza San Carlo, 156
Torino 10121
Italy
Phone: +39 01 15551
Fax: +39 01 15551
Telecom Italia SpA
Corso d'Italia 41
ROMA 00198
Italy
Phone: +39 06 36881
Fax: +39 06 36882965
Luxottica Group SpA
Piazzale Cadorna, 3
Milano 20123
Italy
Phone: +39 02 863341
Fax: +39 02 86334636
Banca Mediolanum SpA
Palazzo Meucci – Via Francesco S
15, Milano 3
Basiglio 20080
Italy
Phone: +39 02 90491
Fax: +39 02 9049 3434
Email: info@mediolanum.it
Terna Rete Elettrica Nazionale SpA
Viale Egidio Galbani, 70
ROMA 00156
Italy
Phone: +39 06 83138111
Fax: +39 06 83138389
Pirelli & C SpA
Via Bicocca degli Arcimboldi, 3
Milano 20126
Italy
Phone: +39 02 64421
Fax: +39 02 64424444