For learning ABAP you need to try several programs like other programming languages. Most of the beginners try with the program "Hello World" output as their first ABAP practice programming.
You need to be thorough about the loops, conditional statements like IF, ELSE and declaration statements at the starting stage. After that need to program with tables, structures, arrays and all. At the advanced stage you will go through interactive reports, Events, ALV and all.
Here is some useful ABAP source codes and Sample projects that you can try while learning. Freshers & beginners can use these sap ABAP programming examples as their mini projects or SAP ABAP programming practice.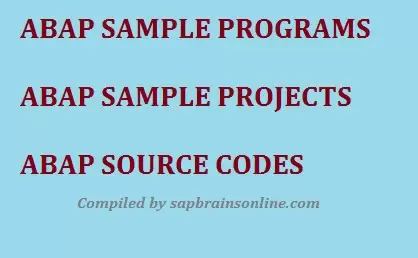 Sample ABAP Program Source codes
View Complete List