What is Volume Testing
Volume testing is done against the efficiency of the application. Huge amount of data is processed through the application (which is being tested) in order to check the extreme limitations of the system. Read a pdf tutorial about Experiments with High Volume Test Automation after this article.
Volume Testing, as its name implies, is testing that purposely subjects a system (both hardware and software) to a series of tests where the volume of data being processed is the subject of the test. Such systems can be transactions processing systems capturing real time sales or could be database updates and or data retrieval.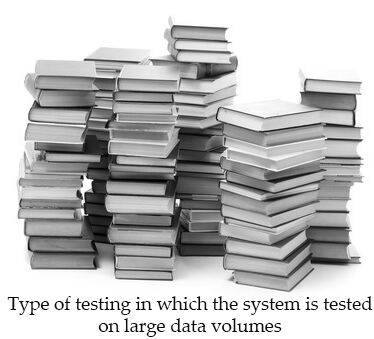 Volume testing will seek to verify the physical and logical limits to a system's capacity and ascertain whether such limits are acceptable to meet the projected capacity of the organization's business processing.